Finding the best mortgage lender is almost about reducing the interest rate. It's essential to feel comfortable with the company initiating the loan. Many lenders may become eager to accept your mortgage loan application but need a lot of consideration before getting into it.
Because after buying a house you are in there for long years but the mortgage payment for 15, 20 or 30 years. So whenever you take any action on that, try to set an intelligent plan for it.
A place for getting a Mortgage?
A wide variety of lenders are giving various offers to get a mortgage from commercial banks, thrift institutions, mortgage loan companies, and credit unions.
Consider a local bank branch where you have a savings account Could be your destination.
Lenders are available online also; choose your convenience. Some buys even are who do not lend you the money but instead find a lender for you.
Short of mortgage lenders
The market is full of various lenders. It's challenging and intimidating part nowadays to pick the suitable lenders nowadays –
Mortgage broker
Wholesale lenders
Correspondent lenders
Portfolio lenders
Direct lenders
Hard money lenders
Mortgage brokers:
A mortgage broker is a middleman who manages the mortgage loan procedure for businesses or people they call mortgage lenders. Usually, they build a connection between mortgage lenders and borrowers without using their funds to make the core strong among the two parties.
Pros: Working with different lenders on the borrower's behalf
Cons: possible friction of interest
Wholesale lenders:
An organization's mortgages offer to third parties such as credit unions, a bank, mortgage brokers, or independent mortgage companies or professionals they consider wholesale lenders. Wholesale lenders usually sell them in the secondary mortgage market to authorize capital to fund extra mortgages Once the loans close.
Pros: Offer of Discount or favorable loan terms
Cons: Go through a third party to gain a wholesale deal
Portfolio lenders:
Portfolio lenders have some power; rather than selling mortgages to agencies like Freddie Mac and Fannie Mae, they keep the loans on their books and often provide them.
Pros: capable of helping purchasers with unique circumstances qualify for a loan. opportunity to work with a local organization
Cons: limited amounts of loan or less favorable terms
Direct lenders:
A direct lender is a financial school or private individual who provides the loan for a mortgage. Banks and other financial institutions may be Direct lenders.
Many purchasers choose to go with a lender they've worked with already. A long-standing relationship helps secure a better and more enormous loan amount, not to mention a better interest rate.
Pros: Beginning of house process from registration to closing loner work with one loan officer
Cons: Rates and terms vary broadly among lenders
Hard money lenders:
For purchasing residential or commercial real estate, the hard-money lender provides short-term loans to individuals. This loan is also available for land purchasing.
Pros: easier for being qualified for those who don't fit the criteria for traditional loans and fast approvals.
Cons: Fees and rates are super high for short-term loans and higher monthly bills.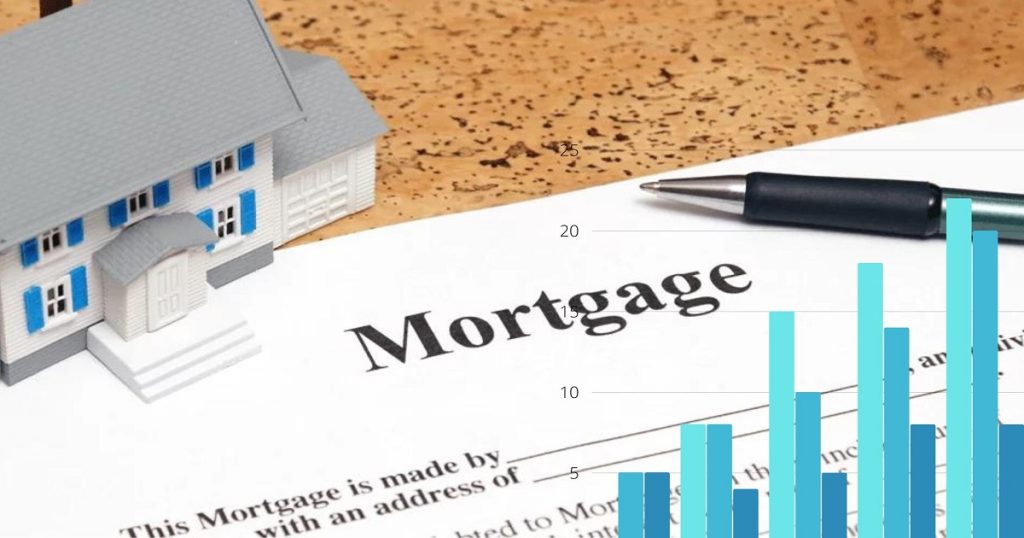 Guidelines find the best mortgage lender:
1. Build up your credit: Check your finances before going for a long-term loan with a lender. A better credit score and a low debt-to-income ratio assist you in qualifying for the best mortgage rates. Mortgage lender types vary according to home loans, discounts they offer, and the rates and fees charged. Who is the best broker for you? Could he not be the same kind of person as another? Before choosing the right lender for you, read the article below_
2. Fixed your budget: how much house you can afford to buy a home have to set the budget before finding the suitable lenders. They pay attention to monthly bills, such as utilities, gas, daycare, insurance, or groceries.
3. Compare interest rates from multiple mortgage lenders: numerous options are available here on the internet to research a variety of mortgages available online. It's pretty easy nowadays to find out suitable lenders for you.
4. Get preapproved for a mortgage: Justify your capability of getting a mortgage; try to get approval from several lenders. Gaining a mortgage preapproval with 3 or 4 different lenders is the only way to get accurate loan pricing because with a preapproval.
5. Read the small print: Read the documents very closely; if you find errors or surprises, you could feel later that buyer lied to you. Try to check what is on your interest rate, monthly payments, lender and loan processing fees, closing costs, and the down payment amount.
Bottom line:
Doing some home research and setting a plan according to the basics of the mortgage early on can set you up for success. Mortgages don't fit in all-size products, so you need to know how they work and how they are alternate from one another. If you have more ideas for finding the right lender for someone, what tips or tricks would you suggest writing down in the comment.