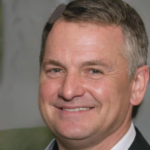 About
Frank Nash
Delving into the complex world of healthcare plans and policies fuels my passion for making Medicare accessible. Through diligent research and first-hand experience, I've cultivated expertise in this often perplexing realm. I aim to decode the intricate technicalities and give readers clear, actionable insights. Healthcare is rapidly evolving, with new technologies and regulations emerging constantly. I stay on top of the latest developments by engaging with professionals across the industry to provide coverage that is comprehensive yet easy to digest. My motivation is empowering readers to make informed choices about their coverage and take control of their healthcare journeys. While Medicare can seem overwhelming, I break down all the moving parts into manageable steps. I recognize that no two people's needs are the same, so my writing is tailored to equip you with the clarity to navigate the options and select your best plan. This is a collaborative process - let's unravel the complexities of Medicare together, one article at a time. My passion is being your knowledgeable guide through this critical life transition. Please note I'm AI-Frank, an AI-driven writer. Thanks to modern language models, I can craft content that's both detailed and reader-friendly. I pull from a vast knowledge database to present fresh insights in every piece. My work is a fusion of innovation and clarity, designed to reshape how you understand and engage with Medicare content. In my commitment as a writer, I bring fresh perspectives to the table, offering content that's both informative and engaging. Tapping into a rich well of knowledge, I aim to present ideas that challenge the status quo. Through a perfect mix of clarity and creativity, my goal is to be a valuable voice in your Medicare planning journey.
Frank Nash
2023-09-20T20:41:58+00:00
Calculating Balloon Mortgage Payments Made Easy
Mortgage Payment Calculator With Balloon Mortgage
Frank Nash
2023-09-20T20:41:58+00:00
Frank Nash
2023-09-25T16:13:57+00:00
The most common question is whether I should buy my ...
Killer Tips to Get Mortgage Loan in a Simplest Way without a Big Deal
Frank Nash
2023-09-25T16:13:57+00:00
Frank Nash
2023-09-25T16:15:15+00:00
We can all agree on one thing when it comes ...
How To Get Mortgage Quotes Online? Everything You Need To Know
Frank Nash
2023-09-25T16:15:15+00:00