Financing your new property or construction home requires time, organization, and understanding of the different alternatives available to you as a customer. One option is the FHA loan, offered by the Federal Housing Administration. In contrast to other mortgages, FHA loans have many benefits and are designed specifically to streamline your home purchase process.
What are FHA Loans?
FHA loans are the most popular home mortgage in the market and account for approximately 20% of all housing loans in the United States. There are many reasons that this mortgage type works effectively for different borrowers.
Benefits of FHA loans
FHA loans are designed to assist various home buyers with diverse purchase scenarios. It aims to simplify the home mortgage process and enable more Americans to acquire their homes. Here are some advantages of FHA granted loans:
FHA loans require a lower down payment than other loan products. Therefore, the down payments have been reduced to 3.5% in some cases, making them ideal for new customers who don't have time to save up to the 20% down payment demanded by the traditional mortgage companies.
FHA loans are available to borrowers with a FICO rating near 500. More so, the buyers who have experienced bankruptcy or foreclosure are also eligible for these credits.
FHA loans are suitable for various borrower scenarios, including construction loans, energy efficiency loans, and housing refinancing loans. In addition, borrowers can get a 15-year payment term for faster amortization with a 30-year fixed-rate mortgage.
FHA Loans enable you to receive the entire down payment from gift funds. It means you can get approval for the FHA loan; if your parents or other family members want to finance your down payment. Many FHA-approved lenders supervise you to compare loan interest rates and terms for securing the best home mortgages.
FHA Mortgage Insurance Premiums (MIP)
Mortgage insurance premiums allow FHA to provide benefits and convenient terms to the borrowers. All the FHA creditors must repay the mortgage insurance premiums as included in their payment terms. However, you can reduce the cost of MIPs, if you acquire the 15 years loan term or a higher down payment.
With your built-up equity, you can refinance your loan like a standard mortgage. In this way, you can altogether cancel the mortgage insurance registration and save monthly mortgage expenses.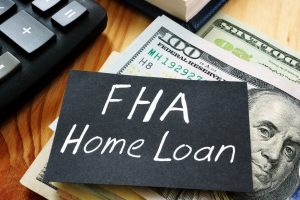 The home loan process
The home loan process is a series of steps that assist you in finding the information you need and understanding your prospects.
(i) Prequalification
Prequalification is the first step in securing a home mortgage. Typically, it starts with a quick conversation between the lender and the home buyers. Also, it includes answers to some general questions that give an idea about the credit amount you might receive.
(ii) Pre-approval
Pre-approval is the process by which you collect and submit annual financial statements (including income statements) to obtain pre-approval from financial institutions. This pre-approval process can help you in determining the housing loan amount and conditions that you will expect.
(iii) Underwriting
Underwriting involves the submission of additional documents and financial statements, as well as information about the property you purchased. Also, it aims to ensure both the borrower's financial status and the condition of a home before final approval.
(iv) Closing
Once you received permission to close the case, you will then schedule the closing process to complete the signing of loan documents and home purchase details. The lender may request you to provide your deposit and related transaction fees or commissions at the closing agreement.
Different Home Loans
In addition to FHA loans, many other loan products also provide you with better financing options that suit your short and long-term needs. These may include:
Traditional Finances.
Combo/Piggyback loans.
Each type of home mortgage has its advantages and disadvantages and is suitable for different borrowers. For example, veterans and their families can enjoy the benefits of a VA mortgage, including no down payment and a guarantee from the Department of Veterans Affairs.
Interest rate mortgages provide an affordable alternative to conventional mortgages. After that, you only demand to refund the loan interest with the selected principal payment. The home mortgage converts to a more traditional amortization after the first 5-10 years of principal home loan.
Working with experienced and qualified lenders can help you compare and contrast different mortgage plans you qualify for, consider various alternatives, and find the loan that fits your financial needs.
Special Grants and Programs
There are various special grants and programs that assist you in repaying all or part of your down payment, transaction costs, and other expenses associated with the home acquisition process. Hence, your lender is an excellent resource and will provide you with guidelines about these programs.
Trying to decide on which home mortgage alternative is right for you? Whether you choose FHA loans or other available mortgage options, we have the resources and loan experts to help you earn the loan that fits your monetary needs.