If you're struggling with a home mortgage or having difficulties repaying loans, you are not alone. According to RealtyTrac, one in every 12,448 homes remains in foreclosure throughout the USA as of Dec. 2020. In Florida, one in every 6,240 residences, while in California, one in every 11,342. The coronavirus pandemic has increased unemployment and reduced income. If your home is at risk of foreclosure, here are seven solutions for homeowners struggling with mortgage loans.
7 Solutions for Homeowners Struggling with Mortgage Loans
1. Apply for mortgage forbearance
Both Freddie Mac and also Fannie May provide guidelines for COVID-19 mortgage forbearance. These instructions represent that borrowers can either dec or suspend their payments for the specified time duration. The related mortgage delinquency won't be reported to the credit report bureaus so that missed payments will not affect your reputation credit history. After the forbearance is over, loan providers will work with consumers to modify funding to reduce regular monthly costs as required.
2. Refinancing long-term loans 
Getting a longer-term loan is an option that can reduce the loan monthly payment methods. Al Hensling, President of United American Mortgage in Irvine, California, said refinancing into a long-term loan is the easiest way to reduce monthly mortgage payments, especially if you are experiencing cash flow problems.
Therefore, it is crucial to note that your interest rate will undoubtedly escalate. To counteract this, Matt Hackett, the underwriting and operations manager of New York-based Equity Now, recommends paying installments at a rapid pace. The majority of mortgages have no prepayment charge (though you must check yours).
3. Refinance to change the interest rate terms
Refinancing into an adjustable-rate mortgage (ARM) is a viable option after you have paid almost all of your mortgage. "Many consumers are aware of the economic benefits that adjustable-rate mortgages can provide under certain circumstances," Hensling said. A perfect example is when homeowners want to sell their homes within the next three years and currently have $400,000 fixed-rate loans at 4.25 percentage and paying $1976.76 per month.
Hensling stated that if the homeowner refinances a hybrid five-year adjustable-rate mortgage at an interest rate of 2.875%, the monthly repayment will be reduced to $1,695.57 and save $281.19 a month. If you have an ARM, then switching to a fixed-rate mortgage not only reduces your current monthly payments but also prevents debt costs from increasing.
4. Challenge Property Taxes
If the value of your residence has dropped, testing your property tax might give some financial alleviation, says Cara Pierce, a licensed real estate counselor at Clearpoint Credit Report Counseling Solutions (a nationwide not-for-profit company). "You'll need to call the county tax assessor's office in your home area to see what type of info they will certainly need as proof that the housing values have dropped," claims Pierce.
Nonetheless, Pierce says this is a temporary strategy. She warns that as property values increase, the real estate tax will also rise. Additionally, it also costs numerous hundred dollars for dealing with the home appraisal procedure but helps homeowners struggling with their mortgage loans.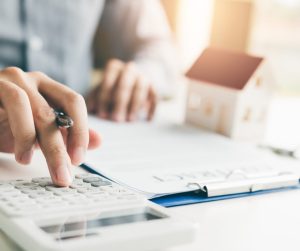 5. Modify your home mortgage
A loan adjustment is an alternative for those who cannot refinance their lending and need to lower their monthly home payments. Peirce said that borrowers must prove to lenders that financial difficulties prevent them from making regular monthly payments. Furthermore, "this process involves numerous documents that must be completed and submitted to the lender for review," Pierce said.
She recommends that homeowners should consult the HUD-certified organization to understand their options and get help in communicating with lenders. "However, not all lenders provide loan modifications, or they may just provide short-term loan modifications," Pierce said.
6. Get a Home Equity Finance
A home loan can provide immediate relief to struggling homeowners. But this strategy is only applicable when you have a large amount of home equity. It means your residence should be worth more than the owed amount.
Anthony Peley, director of strategic planning at the Grand Hudson Bank of Bardonia in New York, advises homeowners to use home equity credit to repay their mortgage.
7. Get the Lending Institution to Eliminate Private Mortgage Insurance
Pierce said eliminating personal home loan insurance coverage (PMI) could lower the mortgage payments instead of relying on your home equity alone. She explained that borrowers who usually don't pay a 20% down payment must have a PMI of at least two years but said there might be exceptions to the two-year rule. For example, if the owner makes improvements to the house to increase its value, the prerequisites may be waived.
Bottom line
If you are struggling with your mortgage payments, do not throw in the towel. Now that you have multiple solutions for homeowners struggling with mortgage loans; you can stay home and manage your monthly mortgage payments easily.