Are you trying to get mortgage tips from different individuals and not getting the right mortgage tips and directions? Or you do not understand which strategies to work with for maximizing the chance of getting a mortgage – isn't it? or, Are you looking to buy a second home?
Roughly, most new loan seekers don't know very well about mortgage loans, like applying for a loan, the exact terms & conditions of a mortgage, what things to have for a mortgage loan, how to calculate a mortgage, etc. However, we, at RateChecker made it simple and effective for you. So, let's drive into it and get the best mortgage tips to take out the loan faster ever.
Mortgage Tips to Maximize Your Chances of Getting a Mortgage Loan
Make Sure You Ready to Commit
One of the mortgage tips we can suggest for first-time home buyers is to make sure you are ready to commit. The average mortgage loan term is 15-30 years. While you don't have to stay home for that long, buying a home is still a significant commitment. So be 100% sure that you are ready to own a home before taking out a mortgage.
Start by asking yourself the following questions can be effective mortgage tips:
Am I ready to be committed to this home and town for at least 5-years?
Do I have a necessary fund that can cover the cost for at least 3- months?
Do I have a running and stable income?
If the justification to any of these questions is "no," you may have to stop for now. Keep saving. Continue research and look at our mortgage tips.
Consider whether any events on your horizon could affect your position, income, or expenses.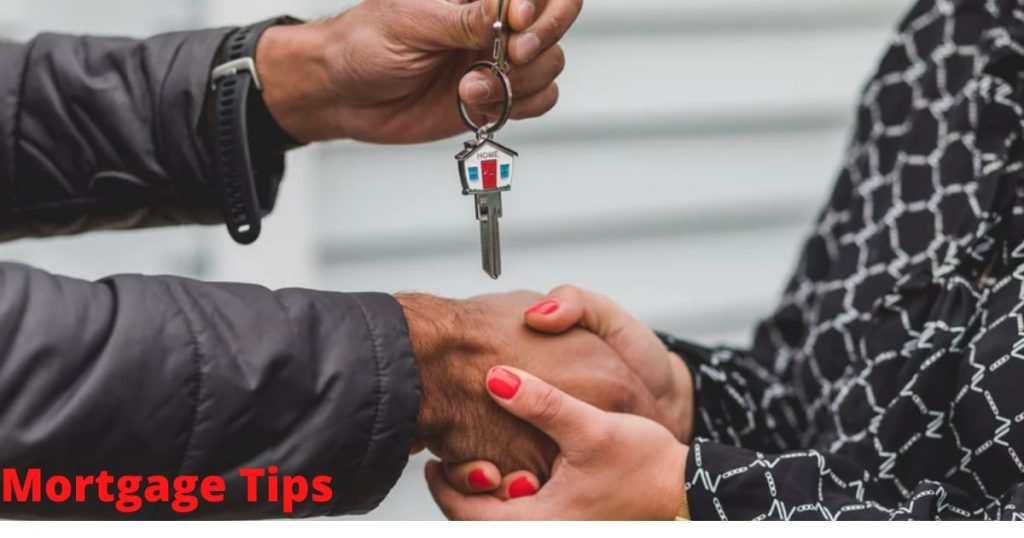 Credit Score
Our next mortgage tips for you, when you are trying to apply for a mortgage, find a copy of your credit score report from a credit reference agency like Experian or Equifax.
If your credit rating isn't good enough, you can do many simple things to boost your score. For example, you are on the voter list and close credit card accounts that you no longer use.
Starting Point of Your Sum
Remember you are not working on personal loan, sit down and work out your budget before applying for a mortgage. This suggestion is one of the important mortgage tips. Here, you need to make sure that you can borrow enough to cover the purchase of the property and that you have enough extra time to cover all the associated costs and fees. Our guide on calculating the cost of buying your first home can help you figure out these costs.
Monthly mortgage payments will depend on how much you want to borrow (and how long), and the mortgage interest rate. Our mortgage calculator will help you calculate.
Get Things in Order
Once you have regular tabs on your credit report, you'll be able to see how you're doing. Discuss any mistakes with 3-credit bureaus and clear everything up. If your credit-to-debt ratio is too high, monitoring your score over time will show you how your score may change. If you see accounts that you haven't opened or the addresses don't belong to you, take instant action to investigate what could be identity fraud.
Do Some Tasks
Yes, the word "home tasks" makes us shudder, but this time the prize is much bigger than memorizing a geometry theorem or periodic table. You find a home, but you also make a financial commitment to keep it year after year: you get the best deal possible. You must research loans rate and brokers before signing or committing to anything. Now hard work will pay off, off the road with a reasonable rate and terms.
Be Realistic and Your Abilities
Owning a home can be an American dream, but keep one foot on the ground. For example, if you are looking for a rate for which you have to come up with a 20% down payment, and you have about 5%, then calculate based on the rate you will get. This tip is tricky and it one of the essential mortgage tips to move forward.
Understand How Creditors Work
Your credit score, on which creditors base most of their decisions on the amount and rate of your debt. It is a reflection of their confidence in their ability to repay. In short, the higher your credit score, the easier it is to find the amount and rate you prefer.
Finalize Your Financing
Once you've audited the types of financing available, determine which one is best for your financial situation when buying a home: a 15-year mortgage or 30, adjustable or fixed. If you are looking for security and a guarantee that the payment will not increase, then a certain rate mortgage can be. However, consider a comparable rate mortgage if you believe mortgage rates can still fluctuate, and you want more flexibility.
Make Bigger Your Down Payment
It is essential to be realistic and follow mortgage tips step by step. So, within a practical framework of your abilities, the more you pay in advance, the better your terms. The days of zero-down payments, especially in a mortgage, seem to be coming to an end. With more money upfront, you can pay less every month.
Analyze Pre-Payment Penalty
When looking for your perfect mortgage, keep mortgage tips in mind whether you will be penalized for paying off the mortgage too quickly. Some homeowners double their payments to expire early – regularly or when they face a cash loss. So, check and make sure you don't get distracted from reaching your goal soon!
Make a Target of Mortgage Applications
Remember that creditors show a "tough chick" on your credit report whenever you apply for a loan with a mortgage and temporarily lower your score. Of course, applying for several mortgages in two weeks is counted as just a search, but if you drag it out and canvas many lenders, in the long run, you can lose your score, leading to lower rates you had hoped for.
Not Now" But Not "Never"
Homeowner-ship is not a viable option for everyone, although it may seem like a one-time mortgage rate. Don't be discouraged if you read this section. Your financial situation may change; the economy is still in flux, and remember that the current mortgage crisis has left many home-buyers head over heels. When it comes to purchasing a bigger thing like a home, time is of the essence.
Now you get the mortgage tips and Strategies, prepare your credit score report and start applying here. We must reach you within 24 hours concerning your mortgage.