Are you looking for the best mortgage interest rate to buy a second home or a home? Then, the smartest thing to do is to use the RateChecker Calculator. This mortgage interest rate calculator will calculate how much your monthly house payment will be, making it easier to get a mortgage one step ahead. Moreover, you will be able to take out the mortgage by adopting mortgage tips. So, now you can narrow your home search, take out the right mortgage, and get the best mortgage rates.
A mortgage calculator lets you consider what your monthly mortgage payments might look like.
Lenders may offer different mortgage interest rate depending on your credit score, employment history, and debt-to-income ratio.
It would be best to get the best rate if you had a very good or exceptional credit score. If possible, improve your credit score before applying for a mortgage.
A higher down payment usually qualifies the borrower for a better mortgage interest rate because the lender has less risk.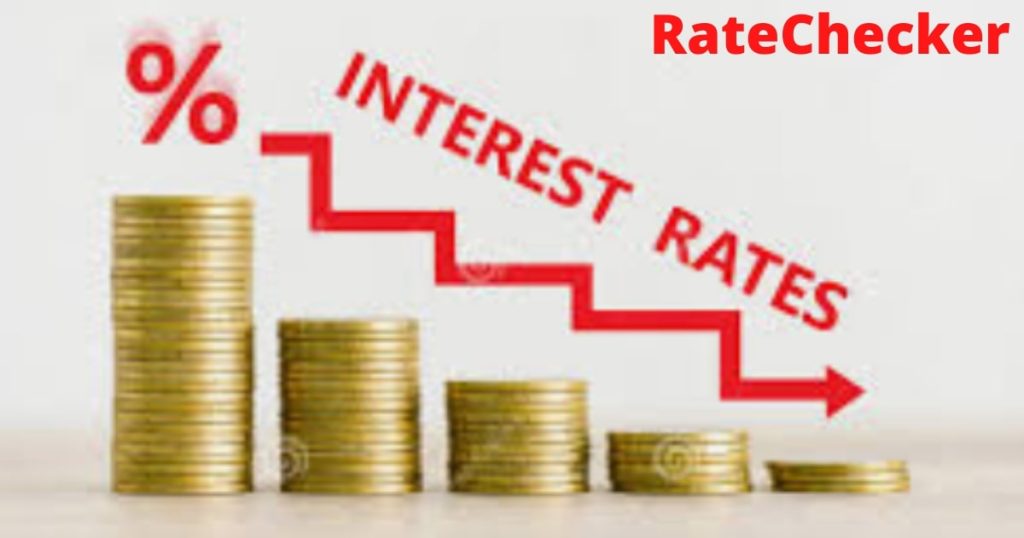 Key Considerations That Affect Mortgage Interest Rate
Your Credit Score
Your credit score is a factor that can change your mortgage interest rate. Customers with higher credit scores receive lower interest rates than customers with lower credit scores. Lenders use your credit score to estimate how reliable you will be in repaying your loan. Credit scores are calculated based on your credit report, which shows information about your credit history, including your debt, credit card, and payment history.
Before applying for a mortgage loan, your first step should be checking your credit and auditing your credit report for errors. If you locate any errors, dispute them with the credit reporting company. A mistake in your credit report may result in a lower score, which may hamper you from qualifying for the best mortgage interest rates and terms. In addition, errors in your credit report may take some time to resolve, so check your credit regularly.
Please enter your credit score range in our calculator to get information about your mortgage interest rate. If you do not know your credit score, there are many ways to get it.
You can experiment with the tool to see how you can save more on your mortgage interest rate with a higher credit score.
Your Home Location
Many creditors offer slightly different mortgage interest rates depending on the state in which you live in the United States. To get the mortgage best interest rate, you must enter your state, depending on your condition, loan amount, and loan type in our calculator.
If you want to shop in a rural area, we will help you get an idea of ​​the rates available to you, but you'll want to shop with multiple lenders, including local lenders. Different lenders may offer other loan products and rates. If you wish to purchase in a rural or urban area, talking to multiple lenders will help you understand all the options.
Valuation of Your Home vs. The Amount of Your Mortgage
Home-buyers can pay high-interest rates, especially on small or large loans. The amount you need to borrow for your mortgage loan is your down payment after deducting the house price and closing costs. Depending on your circumstances or the type of mortgage loan, your mortgage costs and mortgage insurance may include in the amount of your mortgage loan.
If you have already started shopping for a home, you may have an idea about the price range of the home you want to buy. However, if you are beginning, real estate websites can help you get a general idea of ​​what is around your mortgage interest rate.
Enter other home valuations and down payment information to explore the best mortgage interest rates to see how they affect interest rates in your area.
Your Down Payment
In general, a more significant down payment means lower mortgage interest rate because lenders see lower levels of risk if you have more shares in your property. So, if you can comfortably keep 20% or less, do it – you will usually get the best mortgage interest rate or lower rate.
If you are unable to make a down payment of 20% or more, lenders will usually desire you to buy mortgage insurance, sometimes known as Personal Mortgage Insurance (PMI). Mortgage insurance offers the lender if a borrower stops repaying their loan, adding to the total cost of repaying your monthly mortgage loan.
As you explore the possible mortgage interest rates, you may find that you may be offered a marginally lower interest rate with a down payment of just under 20 percent compared to 20 percent or more. Just because you are offering mortgage insurance which reduces your lender's risk.
It is important to remember the overall cost of a mortgage. Getting the best lower interest rate can save you money over time. But even if you find that you get a slightly lower interest rate with a down payment of less than 20%, the total cost of your borrowing will probably be higher because you will have to make additional monthly mortgage insurance payments. That's why it's essential to look at your total costs to borrow more than just interest rates.
When shopping, make sure you factor in the total cost of your loan to avoid any expensive surprises. You can use our interest rate tracking tool to see how different down payment amounts will affect your mortgage interest rate and the interest you pay over the loan term.
Your Loan Terms
The term of your mortgage is how long you have to repay the loan. Short-term loans have lower interest rates and lower overall costs but higher monthly payments. Again, it depends on the specification: how much interest you pay and how much the monthly charge may depend on the length of the loan and the interest rate you are looking at.
Types of Interest Rates
Mortgage Interest rates are in two basic types: fixed and flexible. The fixed interest rate does not change over time. Flexible rates can have an initial fixed time, after which they go up or down each time, depending on the market. Also it can change purchasing on second home. Get idea about second homes vs investment properties and learn how it can be affected on interest rate.
Your first interest rate may be lower than a fixed-rate loan with a comparable rate, but that rate may increase significantly later. So first, learn more about interest rate types.
Types of Your Loans
There are different broad categories of mortgage loans, such as conventional, FHA, USDA, and VA loans. Creditors decide which products to offer, and there are different qualification requirements for each type of loan. As a result, mortgage interest rate can vary significantly depending on what kind of loan you choose. Talking to multiple lenders can help you better understand all the options available.