First, you need a good mortgage agent for your dream home. After which you get your approval and finally land a home. This is all exciting for new homeowners. However, people who have been through this process might still feel some adrenaline rush because we all love new items and experiences. Here are some steps to help downsize your home. A tip to help with property pack and downsize it. 
Moreover, owning a new home comes with moving from the old house. Yes, sometimes this movement takes a lot of time and planning. If you have to make an interstate journey, that might be worse. You will need the contact of good movers. Check this article for more information. Read along!
Some Steps to Help Downsize Your Home
Taking stock
A home inventory is informative and quite helpful. This can be a record of what's in your home. You can add the purchase date, quality, and how important the item is. When you have a file with this info, it is easier to decide what to let go of. Based on the market value and current condition, you can sell the duplicates. Sometimes these items might be too outdated to move with. Therefore, you can trash them or give them to charity. Keeping a home inventory can also serve as a checklist for items when moving. Also, when you downsize with a home inventory, you are on the right path. 
Measurements are valid
Using your eyes or feet to gauge items and length won't work. You need to get accurate dimensions of items and floors. Learn to measure your future and other things too. This single act will help you know what fits into your new home. Help you decide on the best layout to use and more. When you measure items in your old house and the space in your new home, this helps you downsize. You get to sell or donate items that won't fit. This is better than moving them and realizing they only fit into the garage. A waste of time and money too.
Change in lifestyle
Moving to someplace in the city from the countryside will bring a change in one's lifestyle. You need to consider the weather too. Is it cooler there or just too sunny in the new house? All these will determine the items you need to get rid of. If you're moving to a warmer place, you might not need your bulky clothes. Those you used for the cold can be left behind. If you don't own a farm in the new place, you can skip your gardening tools too. Also, these downsize tips will help you move with more essential items instead.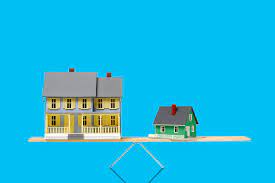 Use cost price
A good way to downsize is to check if it's better to replace an item or to pay for its transportation. The quality of an item will help you tell what to do. After you check the cost of the new item and the current condition of the present, you can conclude. Especially bulky items, you can discard them or replace them if they're too old.
Organize your home
To downsize, you need to declutter too. Check if those items can be trashed or recycled, sold, or donated. If an item is broken, old, or bad, it's best to trash them. You can rent a trash truck to help ease your movement. Then sell the good appliances that you wouldn't need. This will give you money that can be used for the new home. Similarly, you can always donate the rest of the items to your friends or a non-profit organization.
Don't waste time
Many people assume it doesn't take a lot of time to downsize and move items. In reality, it takes a whole lot of time to do these. For instance, if you own a lot of possessions, it might take months to look through and sort them. Again, give yourself some time to arrange your items and also have your friends pick those you don't need anymore.
To downsize your home, you need time and a good plan. In addition, you must look through items and decide if they're still useful or not. Don't rush this process, and always follow the steps mentioned above.
Follow these steps to help downsize your home. Contact us to get a good agent that will assist you in finding a mortgage plan for your new home.