FNMA enhancements are what they sound like.
FNMA enhancements are a must-discuss topic when it comes to government-backed home refinancing programs. FNMA, also known as Fannie Mae or the Federal National Mortgage Association, is a key player in the secondary mortgage market. That is to say, FNMA is not a mortgage lender or issuer in its own right. Instead, it buys mortgage loans from the people who make them. Because it buys these loans from small-scale lenders, Fannie Mae qualifies as a government-sponsored enterprise (GSE). That transaction has a two-fold effect. The FNMA purchases loans from lenders, freeing up funds for them to continue lending.
On the other hand, more low- and middle-income borrowers can continue to borrow money without difficulty. Freddie Mac (Federal Home Loan Mortgage Corporation) is a cousin of FNMA. The two companies collaborate to buy and sell mortgage loans as mortgage-backed securities (MBS) to investors worldwide. As a result, the mortgage market will have more liquidity, making more loans available while ensuring that housing remains affordable to all. Now that we've established what FNMA stands for and how it functions in the real estate industry let's turn our attention to the significance of FNMA enhancements. The term 'FNMA enhancements' in this context refers to Fannie Mae's positive impact on the real estate market, such as eligibility expansions to attract lower interest rates. As a result, FNMA mortgage enhancements not only make your mortgage more affordable but also make refinancing easier.
What kinds of FNMA enhancements are there?
The RefiNow program is one of the eye-catching FNMA enhancements that affect Fannie Mae's eligibility. FNMA expanded its eligibility in June 2021 to improve this program. The goal was to give many homeowners (low-income borrowers) access to a lower interest rate, lowering their monthly mortgage payments. It's worth noting that the information is posted on its official website whenever Fannie Mae improves its eligibility. Fannie Mae will tell you if you qualify for the FNMA enhancements and how to take advantage of them on the same website.
What is a Fannie Mae (FNMA enhancements) loan, and how does it work?
Fannie Mae (the Federal National Home Loan Organization, or FNMA) is a government-backed mortgage lender and FNMA enhancements are a thing that everyone wants to know about. It was founded in 1938 to create a secondary mortgage market to improve the liquidity of private mortgage loans. Fannie Mae has consistently ranked among the top 25 companies in the United States in total revenue.
Fannie Mae does not lend directly to consumers as a secondary market stockholder. Instead, it purchases and guarantees mortgage loans insured by these firms, allowing funds to flow to lenders (such as credit unions, savings banks, local and national banks, and other financial institutions).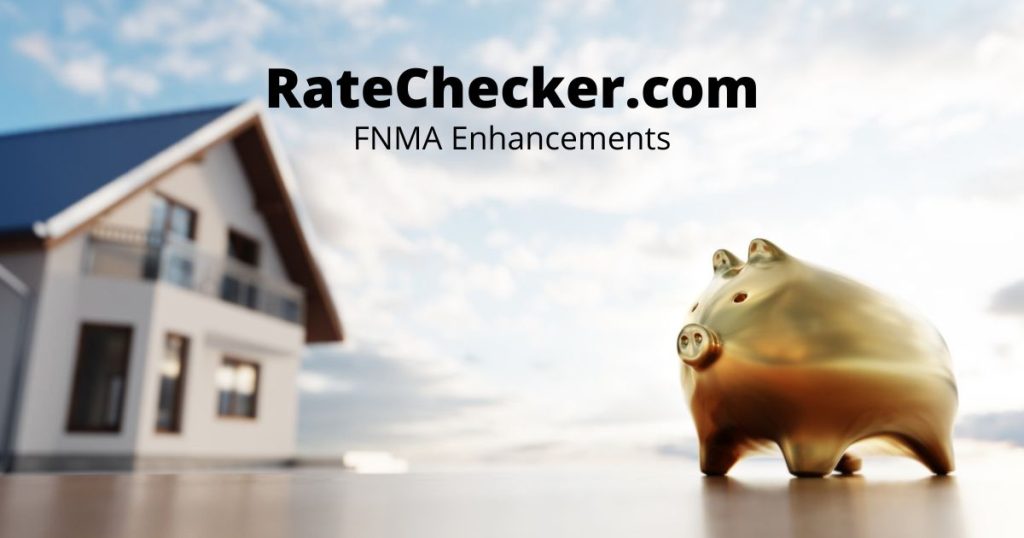 Fannie Mae Loans: What You Need to Know
When Fannie Mae-backed mortgages are foreclosed on, or when homes are acquired through actions rather than forfeiture or foreclosure. It intends to sell the property as soon as possible to minimize any potential negative impact on the neighborhood.
On its website, Fannie Mae allows investors and homebuyers to search for, locate, and make deals on Fannie Mae-owned properties. In addition, the HomePath Mortgage loan provides financial products for the resources listed.
Financing options
Fannie Mae offers a variety of business initiatives and loan options in collaboration with lenders to assist borrowers who are having difficulty obtaining mortgage loans.
HomeReady Mortgage: This is one of the important FNMA enhancements products that enable homeowners to obtain funds and make a low-down-payment home purchase. Borrowers with a low-to-moderate income and a credit score of less than 620 qualify. People with a credit score of at least 620 will be offered a lower interest rate.
3% down payment: This initiative will provide another resource for homeowners who may not have enough funds to make a large down payment.
HFA Preference: This program assists homeowners in obtaining affordable financing through state and local real estate financial institutions and other lenders. The HFA determines the borrower's income level, and first-time homebuyers are not required to use it.
RefiNow: Fannie Mae's RefiNow program is also one of the FNMA enhancements. It offers new refinancing options to low-income mortgage holders. The plan entails lowering the homeowner's mortgage rates by at least 50 basis points and saving them at least $50 per month on their mortgage. To qualify for this loan, the homeowner's income must be at least 80% of the area median income (AMI).
FNMA enhancements to Loans
Fannie Mae began focusing on FNMA enhancements for loans after the mortgage delinquencies. Freddie Mac and Fannie Mae have completed approximately 2.37 million FNMA enhancements for loans since September 2008. The FNMA enhancements changed the terms of existing mortgage loans to help borrowers avoid defaulting on their mortgage loans. Lowering mortgage interest rates or extending loan terms, as well as lowering monthly repayments, are examples of these FNMA enhancements.
Final Thoughts
Fannie Mae is the largest sponsor of 30-year fixed-rate mortgages, and it continues to be an essential tool for encouraging home ownership.