The housing market has depreciated since the housing crisis, and lending institutions are scrutinizing mortgage applications. Lenders consider various credentials and factors before deciding whether to grant a loan to a potential candidate. Read more to learn these five factors that mortgage lenders consider.
Factors that mortgage lenders consider
1. The Size of your Initial Deposit or Down Payment
When shopping around to purchase a new house, the more cash you put down, the less you will need to lend from financing companies. Additionally, making a small down payment can also increase your chances of acquiring a home mortgage. You will be considered a low-risk borrower in the creditor's eyes when you deposit enough cash in the escrow account.
According to industry standards, home buyers applying for a standard mortgage must pay an initial deposit of at least 20% in line with their credit amount. However, it is essential to make a deposit that you can manage easily. Some mortgage programs, such as the FHA home loan program, allow certified borrowers to make small mortgage settlements in exchange for an agreement to repay the monthly PMI (private mortgage insurance).
2. The Credit Record
By reviewing your credit ratings and credit history, lenders can determine how you manage money and how likely you will pay your mortgages back. The lending institutions often check FICO credit ratings, so the credit records they demand from borrowers must be variable. You should review your credit report before making an appointment with the funding companies. Furthermore, you can get free prints of your credit records from three major credit agencies through annualcreditreport.com. 
While analyzing your credit report, it is crucial to identify any oversights that would lower your rating. Your credit report could impact everything from the mortgage rates you qualify for to your funding terms and conditions.
3. Borrower's Employment History
In addition to reviewing your credit history and assessing your ability to make deposits, mortgagers and banks often examine their clients' employment histories. Most lending institutions follow this approach to ensure that buyers can repay their monthly mortgage payments and won't default on loans. You are required to verify your stable incomes and payrolls; thus, it's best to avoid quitting your job or switching occupations before applying for a home mortgage.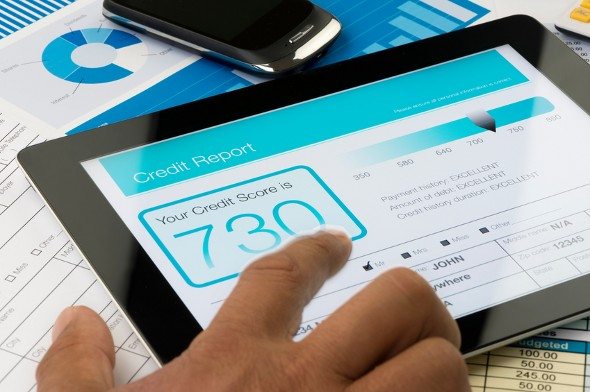 4. Your DTI or Debt to Income Ratio
Homeowners often borrow hundreds and thousands of dollars when getting a home mortgage. So, before financiers approve you for a credit, they will need to know about your existing financial obligations and your ability to manage these debt payments. Your bank debts, student loan debts, and other bills will be considered when the creditor evaluates your DTI values and gross monthly income.
Different financing institutions have additional requirements for a debt-to-income ratio (DTI). Nevertheless, in many cases, financers try to avoid lending money to candidates with a DTI value above 43%. That's because lenders want to ensure that debtors can make all of their monthly installments without exhausting themselves.
Maintaining your DTI at a low possible value helps to improve your chances of securing a mortgage loan. More so, it's a good idea to pay off large debts before applying for new lines of credit.
5. The Type of Lending and Your Requirements
When you consult the mortgager, be prepared to discuss various loan options. You will not be able to obtain a regular loan if you do not meet specific standards. Even if you are eligible for a conventional mortgage, your lender may not approve you for the amount you want to borrow.
Different organizations have different terms and requirements for granting mortgage loans. Before communicating to a lending institution, it's essential to understand credentials for several kinds of finances if you're not qualified for a specified mortgage.
All in all, these are the factors that mortgage lenders consider. Remember going through these steps before getting a mortgage. Good luck!