The Affordable Loan Solution Mortgage Program, offered by Bank of America, helps low-to-moderate-income home buyers afford mortgages. The Affordable Loan Solution Mortgage program, which is provided in collaboration with Self-Help Ventures Fund and Freddie Mac, allows home buyers to purchase a home with a 3.0% down payment and no private mortgage insurance (PMI).
How does Affordable Loan Solution Mortgage work?
The most important feature of the Affordable Loan Solution Mortgage program is that the borrower is not required to pay PMI or mortgage insurance premiums (MIP).
The Affordable Loan Solution Mortgage program collaborates with Bank of America, Self-Help, and Freddie Mac to provide borrowers with a low-down-payment mortgage option that could save them money compared to other mortgage programs. Self-Help is a community development lender that focuses on borrowers who traditional lenders have turned down. Freddie Mac is a government-sponsored corporation that provides lenders with mortgage capital. In a nutshell, Freddie Mac buys mortgages from lenders, allowing them to offer more mortgages.
The Wells Fargo yourFirst Mortgage, Fannie Mae HomeReady, and FHA Mortgage programs compete with the Affordable Loan Solution Mortgage Program. Borrowers can buy a home with a 3.0 to 3.5 percent down payment and no personal financial contribution through these programs. However, the programs require borrowers to pay PMI or FHA mortgage insurance premium (MIP), a separate cost in addition to your monthly mortgage payment. Compared to another no- or low-down-payment programs, the Affordable Loan Solution Mortgage Program reduces your monthly housing expense and saves you money by eliminating PMI.
Borrowers can use an Affordable Loan Solution Mortgage with a personal gift, employer program, down payment grant, and closing cost assistance program. It can also be used with a qualified subordinated second mortgage to pay for a down payment, closing costs, or property renovations, allowing them to buy a home with no personal financial investment. State or local housing agencies or commissions offer down payment and closing cost assistance grants, as well as qualified subordinated second mortgages, also known as Community Second mortgages.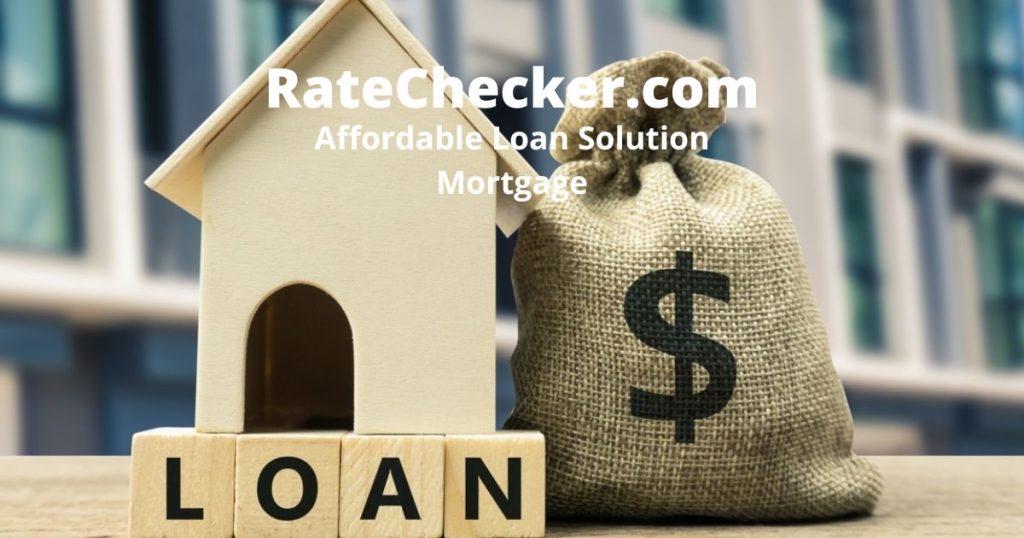 Some considerations for obtaining an affordable loan solution mortgage
Make sure you're comparing the right variables. This is the very first thing to consider before getting an Affordable Loan Mortgage Solution. It's a good idea to start by comparing apples to apples and oranges to oranges. They shouldn't be mixed. People often compare apples and oranges. Rates must be considered carefully. Examine every charge. Some businesses charge fees. Know this. "Non-fee loan" may be familiar. This means fees are included in the loan amount. You won't pay extra. Fine print won't fool you if you already knew this.
Get in touch with the person who is in charge of your loan. Do not simply accept the person's call. It would be beneficial if you spoke with the person one-on-one. Even the most reputable companies have untrustworthy employees. This is why you should conduct a pre-employment background check on the individual.
Regardless of what they say, you must budget for additional costs. What's not included now may be added later. Determine your rate budget before shopping for a mortgage. After that, add in any additional fees or costs. A company's claim of no hidden fees isn't always true.
The program offered by each lender will be unique. Some lenders may offer services that others do not. This is something you should be aware of before you enter. If you're looking for a specific loan, inquire as to whether or not they have it. You may want to look elsewhere if the company does not have the loan you require. It would be perfect if you worked with a company that can offer you the most affordable mortgages (like Affordable Loan Solution Mortgage) that meet your needs. That means you'll have to spend a little more time window shopping than you had planned.
Gather all the information you require about your loan as soon as possible. Before you begin, find out what your credit score is. This is something that all lenders and businesses think about. Your loan application will be hampered if your credit score is low. Find a solution to the issue and proceed.
The rest will fall into place if you finish all of your homework first. Take a walk and do some shopping. Accept a mortgage rate that is both affordable and suitable for your situation just like Affordable Loan Solution Mortgage. You can't simply choose the best option that comes to mind. Choose someone you can trust to work with. This will make a significant difference. They must, in the end, work with you rather than against you.