Are you dreaming of buying your own house but are worried about your credit score income statement? Yeah, it's often a bit challenging for self-employed home buyers to buy a house after stepping through all the Mortgage Loan documentation procedures like others.
Now a common question can be spinning around your mind why are the Mortgage Loan documentation procedures different for a Self-Employed home buyer? Because when you work for any particular company, your lender verify your documents in your company like at-
How long have you been working there?
Will you be able to repay your mortgage loan?
When you are self-employed, in that case, all of your paperwork has to be done by you about your business, income, etc.
Check whether you are qualified to get A Mortgage Loan or not when you are a Self-Employed
Borrowers must choose those capable of repaying their mortgage loan on time. If you are self-employed, you may keep track of your income. In that case, you will be qualified if you have two years of income from your self-employed business with income tax returns.
Types of Documents You Need To Provide?
Lenders will check the types of documents you provide before considering you for a mortgage-Loan as a verification:
Types of business you are conducting.
Insurance certificate for your business
Evidence If you have a different business license
A professional organization that can help with your membership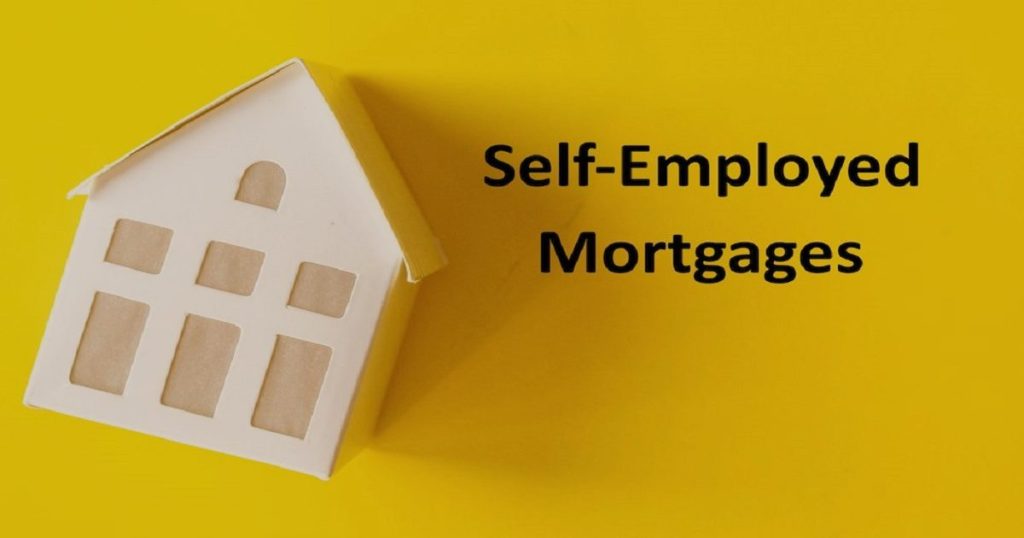 Drawbacks of Getting a Mortgage When you are a Self-Employed
The self-employed life certainly has its advantages, but at the same time, it has its drawback also. When it comes to buying a house for a self-employed with a mortgage loan highlighted some drawbacks very quickly. Collecting
all bank paperwork is a hassling for the self-employed and time-consuming. Proving your income as a self-employed person can be a significant barrier. In some cases, your bank won't be willing to be trusted.
Tips to be the Best Mortgage Loan applicant for self-employed
It's quite simple for other people than a self-employed applicant to apply for a mortgage loan. Following some specific tips is possible to smooth the path of the application. Take a look carefully to understand the most hidden secrets
1. Calculate your debt-to-income ratio
As a self-employed, your DTI(Department of trade industry) or debt-to-income ratio means after adding all your monthly debt and dividing it with your gross monthly income. Most of the time, lenders focus more on DTI because when your DTI is low that time, they consider you a low-risk borrower. It indicates that you have enough money for a mortgage loan payment.
Your DTI must be less than 50% To get a mortgage loan for a self-employed. Only then will you be able to apply for a Mortgage loan.
2. Monitoring your credit score
Being self-employed, does your low income hurts your credit score? You might be surprised if you are thinking about wiping off yourself or are already self-employed and planning to purchase your dream home with a mortgage loan.
Here is good news self-employment never directly affects your credit score. If you monitor your credit score, it will update you about credit accounts, bankruptcies, and recent inquiries into your credit report. When you apply for any mortgage loan, the lenders typically ask you to provide information about your business, including the types of business you are doing, your income, and how long you've worked as a self-employed there. This information helps your lender decide if you're financially stable enough or a creditworthy
3. Keep Business & Personal Expenses Separate
If you need to buy business purchases, such as a computer or office supplies, to your card, you'll increase your credit usage. It can be a negative effect on your mortgage loan application.
Always keep your business and personal expenses separate by opening your accounts and credit cards. This will help a self-employed craft a more favorable, truthful profile for the application.
4. Reserve some cash
With a large down payment, having plenty of money in an emergency fund shows your lenders that even if your business is struggling, you will still be able to keep making your monthly mortgage loan payments on time.
Reserve some cash for self-employed work as a sword in a war. Having enough cash reserve helps you cover property taxes, home insurance, and any maintenance and repairs.
5. Pay off your credit card debt
Self-employment usually attracts more people because of its benefits, such as flexible work hours, freedom as your boss, and the potential for countless income. But sometimes, self-employment can also be very expensive, especially regarding credit card debt.
There are two main reasons for business expenses and irregular income, which is why self-employed persons typically have higher amounts of credit card debt. If your debt is high, the credit card companies will charge more money to you as interest. There are fewer monthly debt payments systems you can get that help self-employed in the mortgage process; It can be a more straightforward method for you to make your mortgage payments
6. Choose a sizeable down payment
Sometimes A larger down payment gives you a lower loan-to-value ratio(LTV). It saves lower interest rates for the self-employed and avoids fees such as private mortgage insurance.
So To put yourself in the lower risky in lenders' eyes should pick a sizeable down payment would be an excellent option for the self-employed when it comes to buying a house with a mortgage loan. A bank will see the home buyer as a lower risk if they put a lot of cash on the purchase up front.
Conclusion
In conclusion, there is the power to reach out to a good mortgage loan officer initially if you're interested in buying a home as a self-employed borrower. Look for someone who has expertise in helping self-employed would-be homeowners. They can help you out to guide you in getting you ready for what you should do now, even years ahead of when you register for a mortgage? Clarify your doubts and amplify your knowledge by reading the article. Are you allowed to ask us any questions related to this article; yes, you are. Write the question in the comment section. So please share this blog with your friends or family stuck with making decisions with the hock.