Moving to Florida is not a wild dream. Moreover, it is a hot spot among senior citizens that wish to settle down for the rest of their lives after retirement. Relocating to The Sunshine State brings countless advantages, including no state income tax, plenty of sunlight, a multicultural environment, fantastic beaches, and numerous vacation destinations for relaxing. Additionally, the Florida inhabitants savor the 32nd-lowest living expenses in the United States, while the average house price in Florida is around $378,104. Hence, if you aspire to move to Florida, this is a comprehensive guide about all the must-know about mortgage loan calculator florida.
In this blog post, we introduced the finest, incomparable mortgage loan calculator in Florida that helps you enjoy a hassle-free leasing process. Thereupon, continue reading till the end to receive free mortgage quotes!
Recent Trends in the Real Estate Market in Florida
Before introducing the mortgage calculator, let's understand the current inclinations in Florida's real estate industry.
The median house value has hiked by almost 33.1%
There is an increase of 78% in the house rates in the preceding five years
Florida has an elevated risk of foreclosure and inflated homeowner insurance than the general average.
The standard property tax in Florida is 0.98%, marking lower than the national mean percentage.
Analyze Today's Mortgage Loan Rates in Florida
When you intend to purchase accommodation in Florida, you will have to search for home loans in Florida, and familiarity with the rates is vital in doing so.
Below is an overview of today's mortgage rates in Florida. Review them and use a mortgage calculator to compute your premium, tax, etc.
| | | | |
| --- | --- | --- | --- |
| Mortgage type | Today's rate | Last week's rate | Change in rates |
| 30-year fixed | 5.97% | 5.76% | 0.21 |
| 15-year fixed | 4.88% | 4.71% | 0.16 |
| 5/1 adjustable-rate | 5.75% | 5.08% | 0.67 |
Best Florida Mortgage Loan Calculator
Now you know the interest rates. Therefore, the next step is to discover a reliable and faultlessly accurate mortgage loan calculator in Florida to find the worth of the parts of your mortgage loan.
RateChecker proposes the ideal mortgage loan calculatorthat clearly summarizes your probable monthly premiums. It assists you in evaluating the following loan components:
1. Annual interest rate
2. Loan principal
3. Property taxes
4. Homeowners insurance
5. Upfront total
Above everything, this mortgage calculator is 100% free of any charge!
Get Free Mortgage Quotes with Ratechecker!
When you are actively looking for a mortgage loan in Florida, getting mortgage quotes favors you to a great extent. It makes the mortgaging worry-free and estimates how much the home loan will cost. This way, you are prepared and engage with many economical options.
We introduce you to RateChecker.com, which grants you FREE mortgage quotes from highly-qualified mortgage lenders. In addition, it enables you to save thousands of dollars with its efficiently designed program that presents the top-notch mortgage contracts in Florida!
Also, we provide quotes for multiple kinds of mortgage loans. It includes:
Financing a new home
First-time buying a home
Refinancing your mortgage
Reversing mortgage
Besides, RateChecker's free quotes aid you in mastering rates in Florida's housing business and comparing loans' totals and benefits across mortgage lenders. Click here to obtain free mortgage quotes.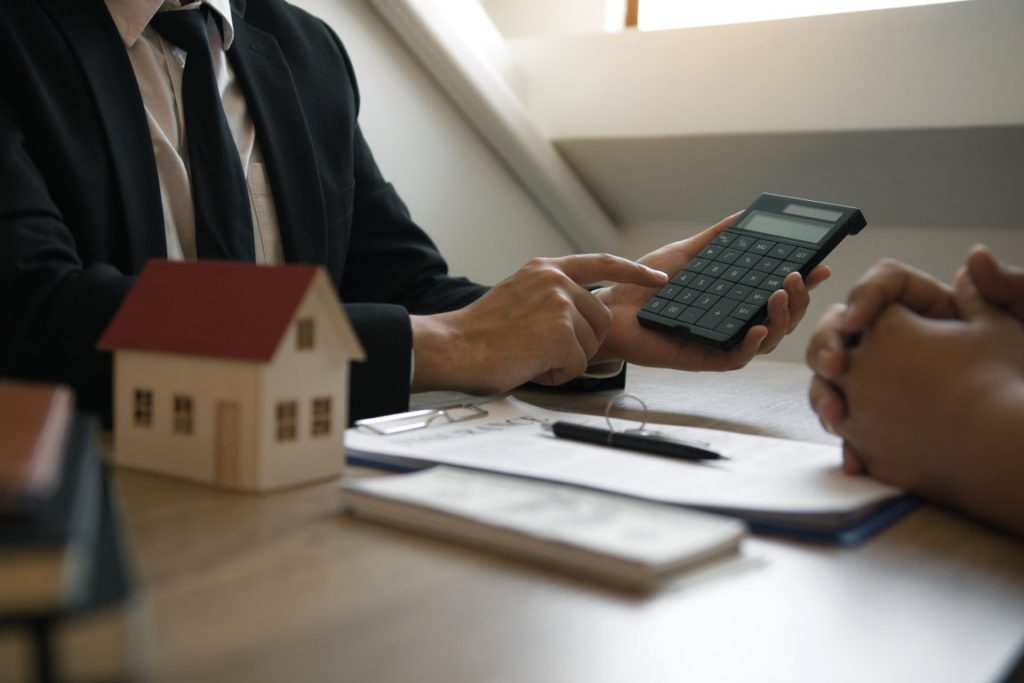 Florida's Top 3 Mortgage Lenders
Here's an enlightening review of the top 3 mortgage lenders in Florida that work with RateChecker to deliver mind-blowing home loan deals:
1. Quicken Loans
Quicken Loans is one of America's most prominent lenders having exceptional customer service like no one!
· The minimum credit score required is 580
· The minimum front money is 3%
· It offers VA, FHA, fixed-rate, jumbo, and adjustable-rate loans
Pros
· Online feature to check application status
· Flexible loan choices with low-security deposit
Cons
· USDA loan unavailable
· No in-person assistance
· Higher rates than advertised
2. LoanDepot
LoanDepot is another renowned mortgage lender in the United States, having branches exceeding 200 and excellent digital maintenance.
· Operates nationwide
· The minimum credit required is 620 for conventional/VA loans, 580 for FHA loans, and 700 for jumbo loans
· It offers jumbo, conventional, VA, FHA, fixed-rate, adjustable-rate, and construction/renovation loans.
Pros
· Reduction in refinancing fees for existing clients
· Large network of branches
Cons
· USDA plan not available
3. Fairway Independent Mortgage Corporation
It is well-known for offering various types of loans within the United States. In addition, it has a less advance and has a good reputation.
· The minimum credit score requirement is not given
· Runs nationwide except in Alaska and West Virginia
· It offers a variety of loans
Pros
· More than 700 branches
· Comprehensive learning resources are present on the website
· The app permits you to check application status, contact the lender, and review payments
Cons
· Fixed rates are not published on the website
· Home equity lines of credit are not offered (HELOCs)
Final thoughts
To conclude, the mortgage loan calculator Florida is an essential tool when exploring a mortgage loan in Florida that suits your needs to perfection. Furthermore, receiving free mortgage quotes at RateChecker allows an untroubled mortgage with the elite lenders in the United States