Credit Score Requirement to Get a Home Mortgage
The lending institution determines the minimal credit score required for mortgage approval. However, the credit score requirement can also depend on the type of mortgage you are seeking. Mortgage loans backed by government programs have strict eligibility standards, including credit history obligations. Their minimum acceptable credit ratings are typically lower than those provided by traditional loans or mortgages; government programs do not insure them.
Credit Score Requirement for a Traditional Loan
Lenders providing standard mortgages have considerable leeway in establishing credit report obligations for their applicants. Lenders can set credit rating limits in different ways based on local or regional market conditions, as well as your business strategy. For example, some mortgage creditors may prefer to work with candidates with a credit score above 740—considered very good or remarkable on the FICO rating scale range of 300 to 850. In contrast, others may focus on subprime contracts aimed at applicants who have lower credit reports. Many creditors offer catalogs of mortgage loans specifically designed for candidates with a range of credit. 
Above all, the minimum FICO score required to secure a traditional mortgage is typically around 620 points.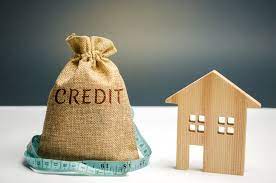 What is the minimum credit rating for FHA loans?
Federal Housing Administration (FHA) loans are designed to help Americans obtain their first home. They are issued by the same type of lenders that provide regular loans, including credit unions, banks, and mortgage brokers. Still, these lenders must conform to strict FHA regulations. FHA loans are suitable for candidates with limited or faulty credit records who may not qualify for regular mortgage loans.
You can get an FHA home loan with a FICO rating of 500, but applicants between 500 and 579 must pay at least a 10% down payment to qualify for a home loan. Candidates with credit records of 580 or higher can be eligible with an initial deposit as low as 3.5%.
Credit Rating Needed for a USDA Loan?
House loans offered by the United States Department of Agriculture (USDA) are aimed to help low and moderate-income borrowers and families to purchase and improve their homes in the suburbs of the United States.
There are three types of USDA home mortgages:
Very low-income applicants.
Homeowners aimed to upgrade their assets.
Qualified average-income borrowers who want a low-interest loan with a small down payment.
The USDA mortgage interest rate and line of credit vary in line with current property values ​​in different parts of the country. The USDA organizations don't specify a minimum credit score requirement for the funding it insured. But the minimum FICO Rating requirement across the country is approximately 640.

Credit Score Requirement for a VA Loan?
Qualifying military personnel, veterans, and surviving spouses can purchase houses with little or no down payment and no personal mortgage insurance obligations, thanks to residency benefits from the U.S. Division of Veterans Affairs, generally known as VA loans. Lenders offering VA loans can fix minimum credit standards at their discretion but may accept applications from borrowers with a FICO rating of 620 or higher.
How to Prepare Your Credit Score before applying for a Home Mortgage
No matter what type of mortgage you are looking for, it is always beneficial to apply for the highest credit rating you can manage. Meeting the minimum credit score requirement for a mortgage loan is just the start. Furthermore, these credit ratings are used to set the interest rate and commission of the loan. Generally, the higher your credit, the better the loan terms and the less you will spend in interest and commission during the life of the loan.
Any credit score that can help you qualify for an affordable mortgage— is considered a good score. However, most of us have the opportunity to improve our results and reap potential savings over the entire loan term.