The housing costs in California skyrocketed amid the distressing time of the global pandemic, leaving a tremendous effect on the lower- and middle-income tenants. In the post-pandemic era, California's median house has an average Sales price of around $570,000, which is incredibly low than the total during the pandemic. It is all due to the persistent efforts of the government, hundreds of economic schemes that helped keep the mortgage refi rates California stemmed and properties inexpensive.
In this post, we will examine the mortgage rates today California and refinance mortgage rate California to determine whether mortgaging a home in California is worth it or not?
What Are the Mortgage and Refinance Mortgage Rate California?
California, infamous as The Golden State, is a cultural hub and is well-known for its renowned destinations and vigorous economic advancement. These are not the sole reasons why CA is a dream destination for millions of people around the globe! Individuals belonging to diverse ethnic backgrounds hustle non-stop to settle in this place and lease accommodation. What is the mortgage rate trend in California right now? Read more to know more.
Mortgage interest rate in California
Why not look into the mortgage loan rates in California for different loans?
As of mortgage rates today California, 16th June 2022, the rate is 5.91%for a fixed-rate loan with a 30-year term.
For a 15-year fixed, the present rate in California is 5.11%.
Lastly, the rate for a 5/1 adjustable-rate loan is 4.02%.
What causes variations in mortgage rates?
The rates alter by some base points each day owing to the modifications made in the monetary policy administered by the Federal Reserve. The Fed does the aforementioned to secure or boost the economy. Instabilities in rates also depend on factors like inflation, the economic growth rate, Federal Reserve Bank's Policies, real estate market conditions, etc.
What is the Trendline?
Read the graph to see the variation of the interest rates in CA:
| | | | |
| --- | --- | --- | --- |
| Loan term | Today's Rate | Last week's rate | Change in rates |
| 30-year fixed | 5.91% | 5.54% | +0.37 |
| 20-year fixed | 5.77% | 5.79% | -0.02 |
| 15-year fixed | 5.11% | 4.75% | +0.36 |
| 5/1 ARM | 4.02 % | 3.91% | +0.11 |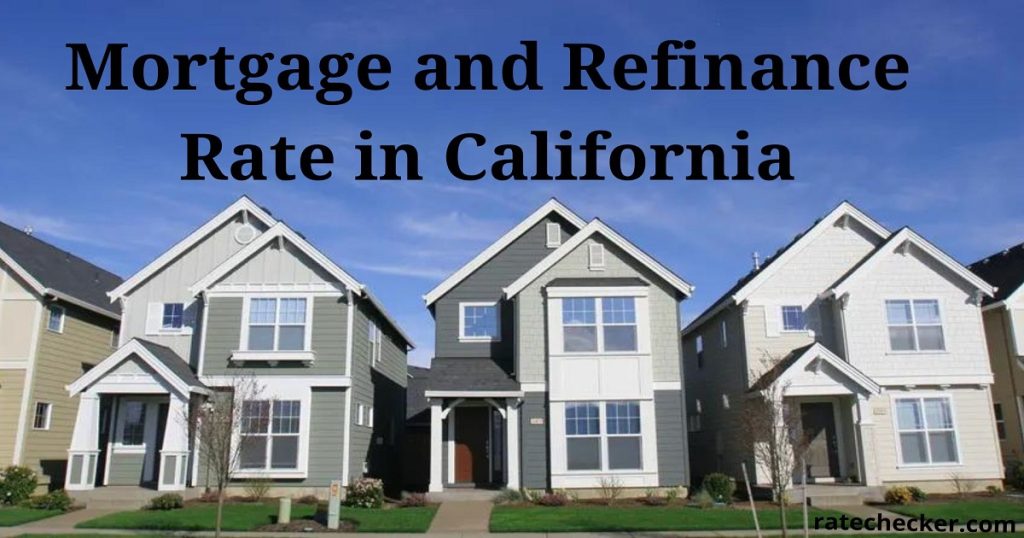 Refinance interest rates today California on 16th June
Refi mortgage rates California enables you to select a better home loan with a relatively low-interest rate than your original plan. According to Bankrate, below are the refinancing rates in California as of Today.
Refinance rate is 5.89% for a 30-year fixed loan
Refinance rate is 5.10% for a 15-year fixed loan
Refinance rate is 5.16% for a 10-year fixed loan
Now, let's compare how the refinancing rates in California have increased over a week.
30-year fixed: analysts recorded an escalation of 36 basis points from the previous week
15-year fixed: examiners observed a surge of 35 basis points over the preceding seven days
10-year fixed: there was a climb of 50 basis points compared to the former week
Which mortgage should I choose?
California residents usually prefer a fixed-rate mortgage because of its constancy and lower potential risks. Similarly, the U.S mortgage industry is towered by the 30-year fixed-rate home loan as it offers the lowest rates. On top of that, the 5/1 ARM loan comes second since it has a lower starting interest rate. Hence, navigate through numerous lenders and bargain to find the perfect one!
Mortgage Plan in California
Here is the best option when leasing a residence in CA for the first time:
Assuming that you intend on buying a home for the first time in California with a 20% down payment, you will be qualified for a CaHFA Conventional Loan. Furthermore, you seal a low rate if you conform to the following criteria:
A minimum credit score of 660
A debt-to-income ratio lower than 43%. Can't exceed 45%
Received the homebuyer counseling course
Meet California State's income limits.
Must be a U.S citizen
Property Sales price should be under $970,800
Located in the state and is used as a primary housing facility.
You can borrow the CalHFA conventional mortgage loan granted that you fit this eligibility criterion. It has a 30-year term, and the interest rate is fixed.
Calculate Mortgage Rates Using RateChecker's Mortgage Calculator
RateChecker has a free Mortgage Calculator that permits you to estimate your monthly mortgage deposit and further break down the mortgage for more familiarity. It delivers you the error-free percentage of the interest and principal you will be paying throughout the loan's lifetime. It further allows you to evaluate the taxes, compute the overall ownership amount, etc.
Final thoughts about Refinance Mortgage Rate California
Coming out of the above discussion, we can conclude that leasing property in California is not as forthright as it seems, so it is foremost to take notice of the rise and fall in the mortgage loan rates in California. Besides, check out RateChecker.com to operate the Mortgage Calculator and retain track of your monthly premiums!