Creating a will is something no one looks forward to. This is because a huge percentage of people are scared of dying, and everyone assumes they have more time left in life. However, writing a will helps save your loved ones from any misunderstanding that could arise from your death. Contrary to popular belief, you don't need to be down with cancer to write a will. A healthy adult should have a will to help keep their assets in check in case of any unfortunate event.
A will is a legal document that states what happens to the deceased's property when they are gone. A lawyer or CPA can enforce this document. A will can be easily created from the comfort of your home and on your mobile phone. Now, how does an individual start creating a will after they have decided they need one? Continue reading for more tips on creating a will. 
The Basic Steps To Creating A Will
Write your introduction
Name your document correctly to be sure that there's no mixup when you are no longer alive. Make sure that you add the word "will" to clarify and make it legally binding. Start your will by saying the current state of your mind. This will make sure that you are healthy and not being coerced by anyone into writing the will. Add crucial details like your name, address, age, social security number, and possibly a detail that is only known to those close to you. These will help maintain the authenticity of your will and eliminate any fake.
Name an executor
You need someone to carry out your will after you are gone. Usually, it is safe to name two executors just in case something happens to the first one. This executor can be your partner, close friend, a trusted adult, or anyone else you can rely on. This is a huge responsibility, so always think twice before you name someone.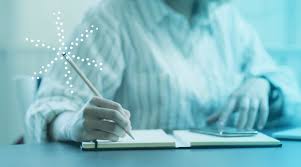 Choose your beneficiaries
Think of all the properties you own; who do you want them to go to? This is where you choose your beneficiaries. Most times, your belongings go to your close relatives and those blood-related. If you decide to exempt your spouse or child from any inheritance, make sure you add an explanation to avoid any issues. Feel free to donate a part of your assets to charity.
Name Properties
When creating a will, what do you want to give out? Remember that your property includes both physical belongings and other digital assets you might own. You can start by making a list of both your personal property and real estate you own. This will serve as a guide to help you distribute wealth seamlessly. You can also give your bonds, stocks, interests in a shared property, and more. 
Appoint a guardian
If you have kids below the legal age, you might consider choosing a guardian for them if something happens to you before they clock eighteen. Also, discuss with your proposed guardian what you have in your will. Most times, when one parent is deceased, the other spouse takes over the responsibility. However, it is always good to name someone else as the legal guardian to avoid court procedures.
Execute your will
Many states require the presence of two witnesses to make your will valid. These witnesses must not have anything to benefit from the will, and they are required to sign the document to make it legally binding. To find trustworthy people that are not interested in your assets and ask for their help.
Store your will
After going through all the details needed in your will, make sure you store it in a safe place and inform your beneficiaries of how to get it. Remember to constantly update your will from time to time, especially when a major life event occurs.
Creating a will is something that every individual must consider as they age. This legal document shows that you consider your family and care about them even after you are gone. Follow the steps above to write a will that is accurate and thoughtful. If you are finding it difficult to write a will on your own, you can always hire an attorney to help put you through it.